"It's really surprising just how much you can do in a small space."
Kingsley Diores, Area Manager Africa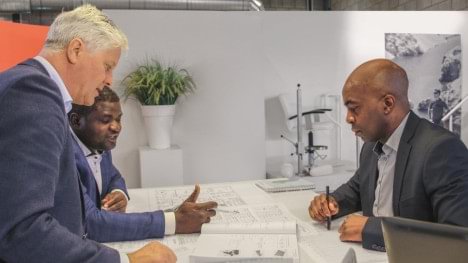 Ready. Set. Go: the world's most efficient workshop.
We have put together a start-up package for you – so you can put a smile on your customers' faces. It includes exactly the right machines, tools and materials you need to fabricate orthopaedic products to perfection.
We provide you with what you truly need for an optimal, smooth start. Just get in touch with us!
Plaster workstation
Your patients don't want to have to think about every step while walking. An optimal prosthetic socket is a key part of achieving this. With the Ottobock casting apparatus and Ipso Cast, you not only establish the best prerequisites for the fit and shape of the socket but also save time during socket fabrication.
Vacuum forming and lamination workstation
A check socket that fits too tightly can be painful for your customers. This is caused by poorly heated plastic materials shrinking over time. The Ottobock infrared oven heats materials evenly and considerably reduces shrinkage.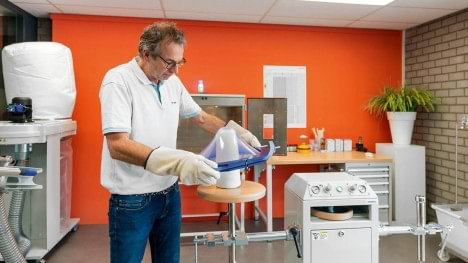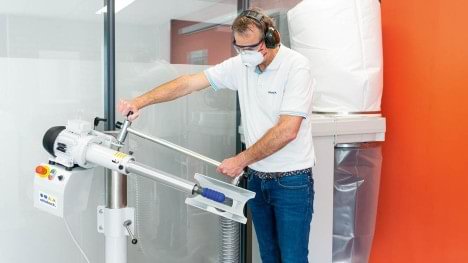 Machine room
When you make your customers happy by giving prosthetic sockets the final touch with a socket router, you do something positive for your employees' health as well. Ottobock suction systems filter out dust and create a tidy working environment that your employees will enjoy working in.
Everything included. Everything to hand. Details of your start-up package.
Planning & Equipping. Fully customised, too.
We plan your fully customised workshop on request. From the first drawing to the final equipping step, we're there to provide you with personal support. Just get in touch with us!