"I love being in nature and spending time with my family. Despite my amputation, I am still active as a swimmer. When I grow up, I want to be a ship's captain."
Jack Isaack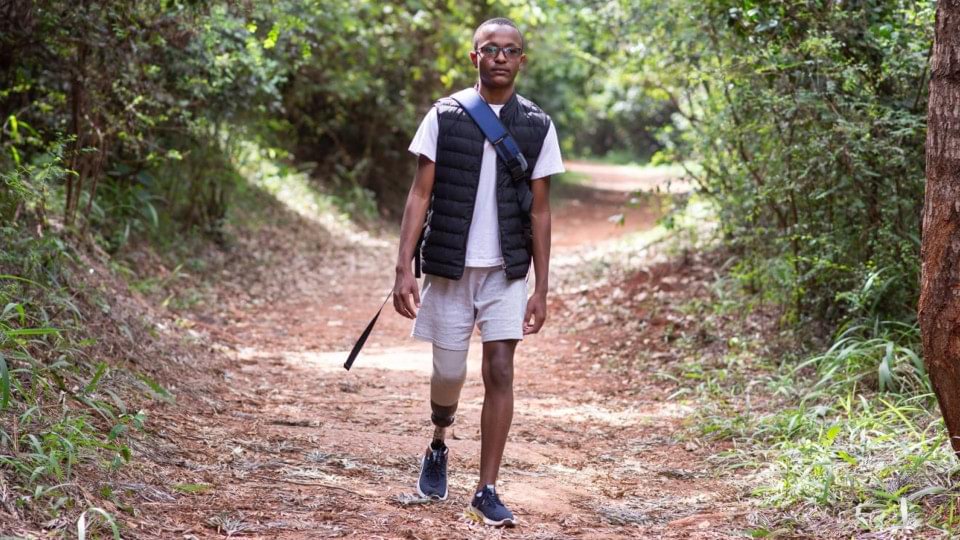 Jack's story
My name is Jack Isaack and I'm a 17 year old, active and resilient teenager. I was amputated below the knee at the tender age of 2 as a result of a road accident. I have used various assistive devices over the years but I have never really been satisfied. My current fitting done at Ottobock Kenya in Nairobi has given me newfound confidence and enables me to go about my daily chores with lots of enthusiasm and independence.
Meet the team of Ottobock Kenya
In our Patient Care Center in Nairobi we accompany patients from East, West and Central Africa on their journey to the freedom of movement by offering solutions and support in prosthetic, orthotic and wheelchair fittings. In addition to a private atmosphere and a motivated team, you will also find a fully equipped therapeutic facility, that serves the needs of our guests. As a hub of the Ottobock headquarters in Duderstadt/Germany our clients may benefit from over 100 years of tradition and experience in the field of orthopedic rehabilitation.
Our team is looking forward to meeting you and learning more about your needs and expectations in order to search for the adequate fitting solution. There is nothing more motivating for us than seeing people regaining their quality of life.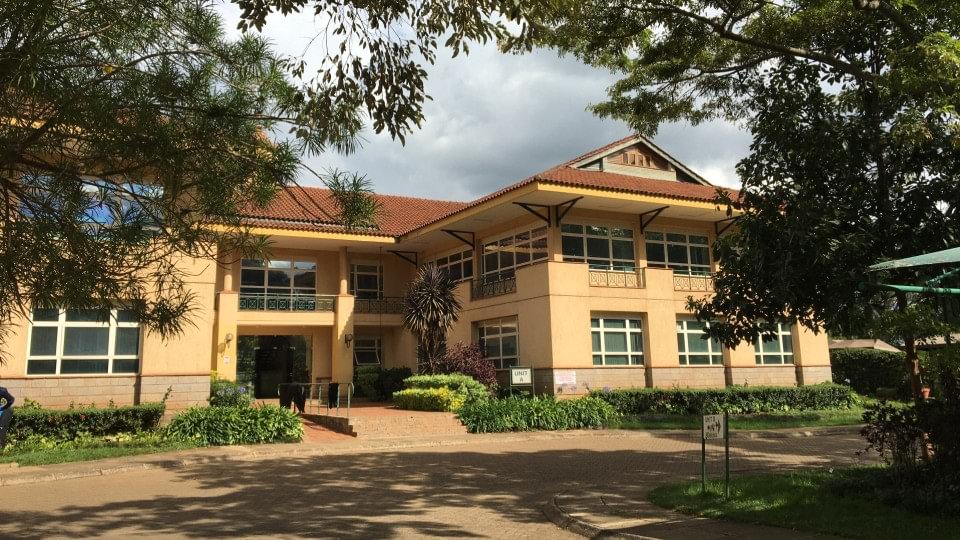 Contact us for a free individual consultation or further information
Real life stories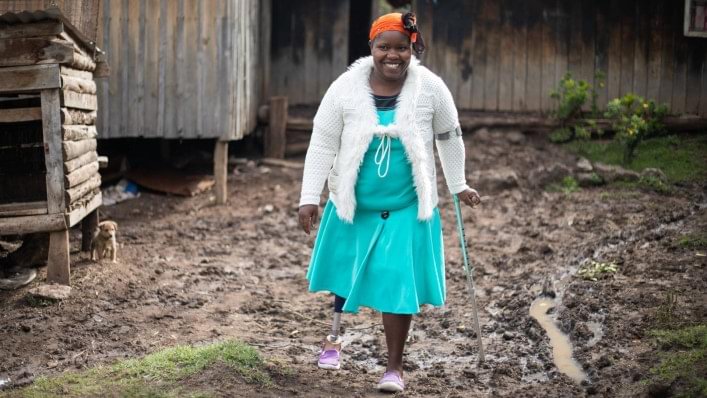 Get to know our patients
There are around 5 million people with an amputation in Africa, 75 per cent of them with leg amputations. Agnes from Kenya describes the varied challenges of an amputee in everyday life and how access to quality prosthetic care can make a difference.
Experience how others handle the situation and their everyday lives
---
What can you expect from us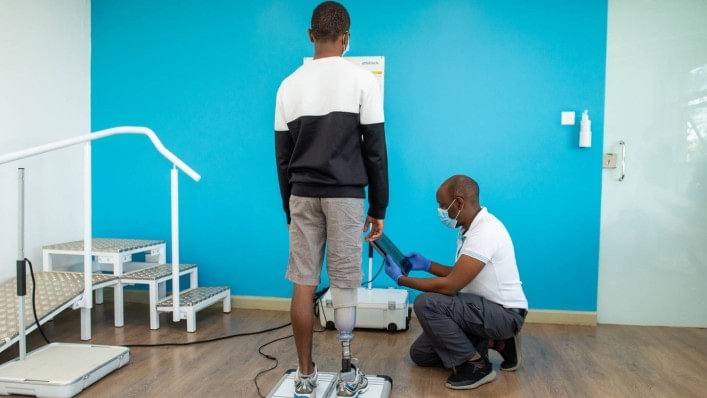 Expertise and high quality
Ottobock stands for high quality & individual prosthetic solutions for all amputation levels, our main objective being to help you maintain or regain your mobility and independence. Our personnel will support you on your journey to enhanced mobility.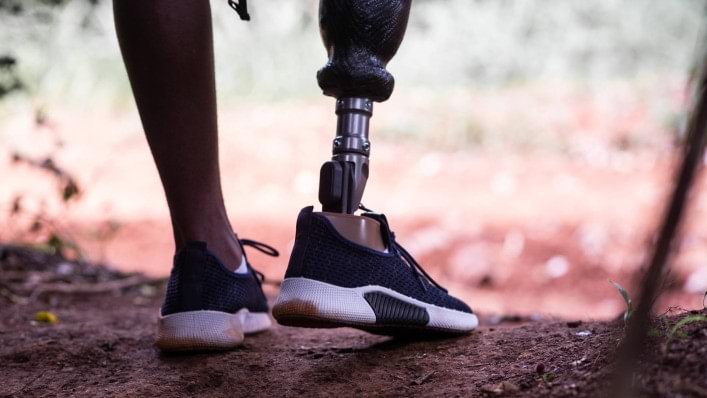 Diverse product range at fair prices
We offer a perfect balance of function, safety, aesthetics, comfort and price for everyone. Both standard and custom fittings for demanding users, optimum fitting solutions for your individual case and lifestyle.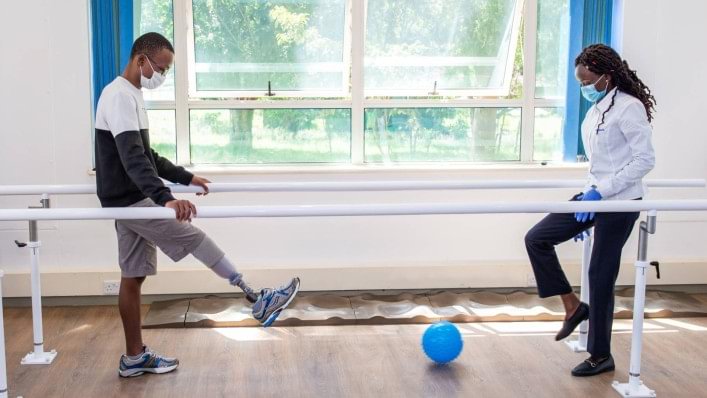 Therapy directly on site
At Ottobock Kenya, Patient Care Center we pursue an integrated rehabilitation approach, the goal is to optimally prepare you for life with your prosthesis. On one hand this includes regaining strength, endurance and coordination through targeted physiotherapy on the other specialized gait training that teaches you how to use your prosthesis.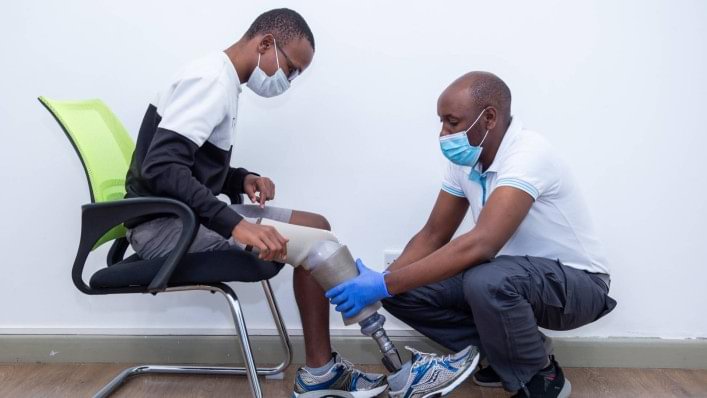 Be sure to be treated uniquely
At Ottobock every patient is unique and therefore receives best and individualized care. We respect diverse personality and cultural backgrounds. We facilitate your care by extending support in transfers, accommodation, visa application and other individual needs.