Ottobock in Duderstadt and Berlin
Our Centers
Private atmosphere, caring and motivated teams and completely equipped therapeutic facilities - the PatientCare Center in Germany are designed to offer a comfortable stay on the way to enhanced mobility.
Two locations serve the need of our guests. At the heart of the Ottobock headquarters in Duderstadt our guests may benefit from along tradition of meeting the needs of international patients.
In Berlin, the facilities and experts at the Bötzow Brauerei are also ready to welcome people from all over the world. Our guests have the chance to stay in the centre of Germany's vital capital.
Our service portfolio includes fittings for:
Prosthetics upper limbs
Prosthetics lower limbs
Orthotics
Wheelchairs
Seating
Kids portfolio
---
Our team is looking forward to meeting you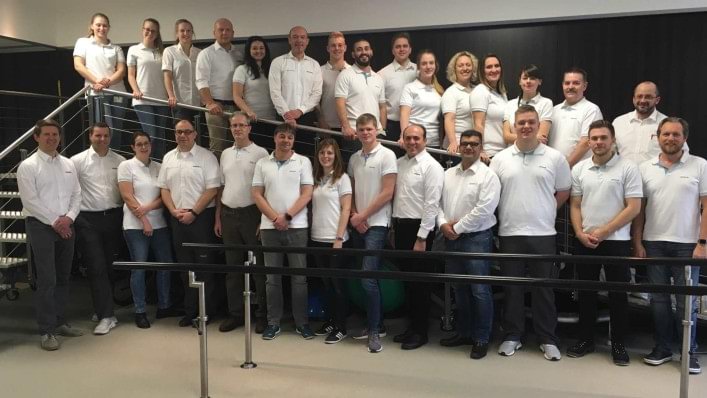 Our team in Duderstadt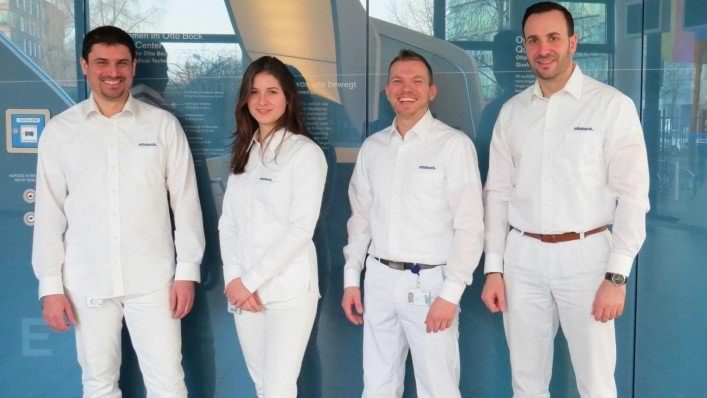 Our team in Berlin
---
How to get to us